New employee Benjamin Glock (UX-Design)
Freshly moved from the Stuttgart Kessel to beautiful Zurich, Benjamin supports the frentix team as a UX/UI designer when it comes to layouts, brainstorming, usability and interface topics. All this for the two software solutions OpenOlat (LMS) and Selectus.
As a native Schwabe, Benjamin already gained experience as a designer in the car industry for the Porsche website, as well as for other medium-sized companies.
Besides working for OpenOlat & Selectus, he enjoys the fresh Zurich air on hikes and on his, soon again blooming, balcony garden.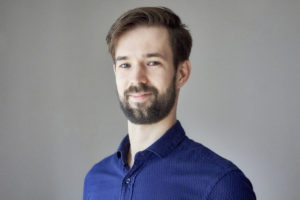 Did you already know? On the difference between UX (user experience) and UI (user interface)
UI design focuses on the visual design of an interactive application. UX design, on the other hand, aims to offer the user a positive user experience. The focus is on the feelings that the user should experience during and after interacting with a user interface.